New Tango project seeks partners for Alliance on Heterogeneous Parallel Architectures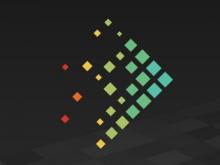 The European Tango Project launches to simplify the way developers approach the development of next-generation applications based on Heterogeneous Parallel Architectures, which is expected to have an important impact on IoT, BigData and HPC contexts in coming years.
Tango's work plan includes the creation of a Toolbox over the next 3 years to help developers control and abstract underlying heterogeneous hardware architectures, configurations and software systems including heterogeneous clusters, chips and programmable logic devices. Another key output will be tools to optimise various dimensions of software design and operations, with a particular focus on energy efficiency, performance, data movement and location, cost, time-criticality, security, dependability on target architectures.
Underpinning this work will be the establishment of a Research Alliance as a sharing point between other research and innovation projects in Europe. The main goal is finding initiatives interested in the development of Heterogeneous Hardware and Architectures, as well as operations and optimisation of energy and performance in data centres and applications. Tango invites such initiatives to join the project on its mission to work towards a common approach to this emerging research area. Ultimately, Tango plans to establish a technology board that will later develop into an open source project.
You can download the Tango press release below.