New York Public Library uses cloud to improve services and access to its catalogues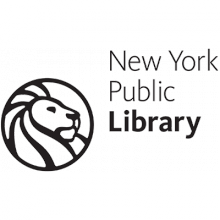 Back in 2012, the New York Public Library (NYPL) began migrating its web content to cloud solutions.
Today, the NYPL library system is made up of approximately 80 websites all completely running in the cloud.
The first step to the cloud came in 2009-2010 when  the library system traded in IBM's on-premise Lotus Notes for Google Apps. The library also migrated from Oracle's PeopleSoft human resources software to cloud-based WorkDay. The was a bold move for the library management, which opted for an integrated system with the cloud server owners already present in the tools of the library.
When the time came to moving its web infrastructure to the cloud, the library turned to AWS.
The decision to digitise most of the media library, such as illustrations, photographs or music recordings, prompted the management of the NYPL to choose cloud solutions that would improve access performance for users by ensuring that the websites never went offline.
The collection has 694,337 items and the repository that contains them already counts over a petabyte of data amongst its digital assets. However, a lot of resources might be perished unless they are digitalised. The NYPL uses AWS for Web infrastructure, but keeps the storage of digitised documents on premise.
Benefits on cloud hosting
Permanent availability and ease of access. 80 Web platforms stay online even if there's an electrical fault at the library or caused by some natural event. The cloud based services allow continuity of service, the best of traditional servers.
Reduced operating costs, compared to traditional web hosting. Using cloud based services the cost of an annual management can be estimated to be between 1 and $2m.
Better management processes. The complete automation of library management has resulted in a significant improvement in the time needed to process the task. All these changes have had an enormously positive impact on the 85-person team that is working to manage the technology infrastructure for92 libraries serving 17 million customers a year.
Solution provider: Control Group an Amazon Web Services partners.
Sources: http://bit.ly/2c27kaV