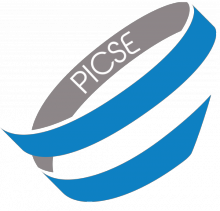 Event Date:
Monday, 7 March, 2016 - 13:00
The European Open Science Cloud envisages a trusted, open environment for storing, sharing and re-using scientific data and results and supporting Open Science practices. How procurement practices, cloud contracts and SLAs affect the establishment of such environment? The PICSE (Procurement Innovation for Cloud Services in Europe http://picse.eu/) and SLALOM (Legal & open model terms for cloud SLA and contracts http://slalom-project.eu) H2020-funded projects have been working to answer this question.
The workshop will consist on two sessions: a morning SLALOM session and afternoon SLALOM/PICSE public workshop. The workshop will be the opportunity to present to public procurers and policy makers the advances made in the cloud procurement and contract field and to establish a set of call for actions for the next 5 years.
Venue: European Commission CNECT unit premises (meeting room still to be confirmed). 25 Avenue de Beaulieu, 1160 Brussels.
Agenda:
10:00 - 12:00 Setting the scene: Workshop objectives and expectations - Daniel Field, Atos (SLALOM), Bob Jones, CERN (PICSE)
Guided conversations on legal and technical topics arising from the SLALOM and PICSE project work and that present thorny issues for procurers.
Main topics:
Major challenges in cloud contracts & SLAs
Intellectual property rights in the public sector cloud;
Liability of the provider for services offered to public organizations;
Data protection and security in public cloud;
What does "procuring cloud services" mean today?
Daniel Field, Atos  (SLALOM coordinator)
Bob Jones, CERN (PICSE Coordinator)
Stathis Karanastasis (ICCS)
David Bicket (CIF)
Gian Marco Rinaldi and Debora Stella, Bird & Bird
Registration: register for the event here