Practice Guide for Procuring Cloud Services - Hong Kong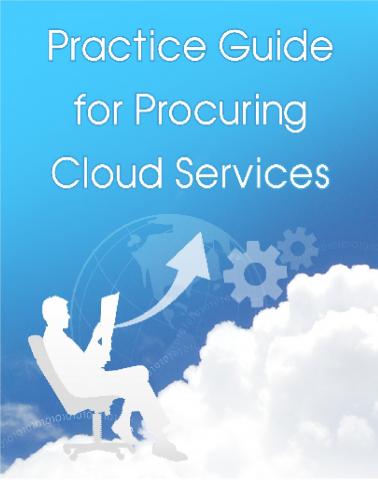 Name of the programme: Practice Guide for Procuring Cloud Services
Governing of the standard: Office of the Government Chief Information Officer (OGCIO), Government of Hong Kong:
Working Group on Cloud Computing Interoperability Standards (WGCCIS).
Working Group on Cloud Security and Privacy (WGCSP).
Working Group on Provision and Use of Cloud Services (WGPUCS).
Accreditation Body/Bodies: It is not a certification.
Scope: Security
Cloud-relevance: It refers to all types of service models (SaaS, PaaS, IaaS) and to all deployment models (Public, Hybrid, Private, Community).
Type of certifiable organisation: Mostly intended for small and medium enterprises (SMEs).
Type of trust models applicable: n/a
Is the certification proprietary or open: The documentation is freely available
Programme, status (operational, in development): n/a
The Practice Guide of Procuring Cloud Services is a collection of best practices and guidelines that is aimed mostly at users that are willing to adopt cloud technology. It lists a set of challenges and points of consideration that potential customers of the cloud should keep in mind when designing applications that are going to be deployed in the cloud. It is written in natural language and addresses a series of problems that exist in the domain of cloud computing that users need to be aware when shifting their businesses in the cloud in order to get the best out of it without compromising security.
The core aspects that are being examined in Practice Guide of Procuring Cloud Services are the following:
I. Service Cost
II. Service Level Agreements (SLA) & Service Level Objectives (SLO)
III.    On Boarding & Off Boarding
IV.    Service Operation
V.    Security and Privacy Protections
VI.    Service Commitments/Warranties
VII.    Data Ownership & Location and IP Ownership
VIII.    Service Default
IX.    Contracting (Terms of Service)
 
More information and full Practice Guide for Procuring Cloud Services guide