Privacy worries hamper take-up of cloud storage across Europe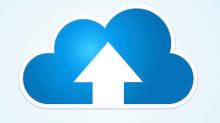 Cloud storage generally refers to remotely hosted, shared and managed storage, normally sold on a subscription basis with usage-based pricing. There are many advantages of cloud storage, such as rejuvenating your organisation, offloading all that troublesome and expensive on-premise hardware, and helping you prepare your staff and applications for Generation Mobile.
But is the adoption of cloud storage a one-size-fits-all across geographic boundaries?
Comparisons between Europe and the U.S. say not. As with most technology stories, most of them come from the US and are based on US concepts of what is and what is not important for individuals and corporations. Such concepts are usually based on approaches to privacy of mainly US-headquartered organisations and are often self-serving. 
By contrast, concerns from Europe tell a more realistic and nuanced story. Firstly, there are differing attitudes to personal and data privacy, a difference that the Snowden leaks brought into sharp focus, and the European Court of Justice ruling in 2015 that Safe Harbour is incompatible with the European Data Protection Directive. 
Although European companies are keen to adopt the cloud, they are doing so under specific regulations and requirements. Concerns are not just about storage but also the necessary support processes for cloud services. So what are the potential routes around this roadblock?
One route could be European data centres, which non-EU based cloud service providers are opening in various countries. Another is local service providers that can guarantee in-region storage while also avoiding issues from government authorities abroad.