The Public Sector and the Cloud: Leading by Example - 7 November 2013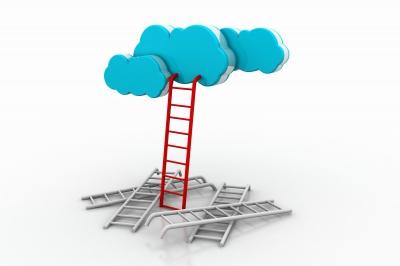 DIGITALEUROPE would like to invite you to the 7th workshop of the Cloud in Practice Programme:
"The Public Sector and the Cloud: Leading by Example"
Together with SMEs which lie at the heart of Europe's industrial fabric, the public sector provides a key test bed for the EU's cloud strategy. Since trust, security, affordability, ease of use and cost-effectiveness are the main considerations that inform the decision to transition IT systems to the cloud, governments and public institutions must set the pace. Our distinguished guests will lead a debate on how they have fared so far in this respect and what it takes to improve this act.
Speakers:
·           Toomas Hendrik Ilves, President of Estonia and Chairman of the ECP steering board - Cross-border cooperation: starting the ball rolling
·           Mario Campolargo, Director, Net Futures, DG Connect, European Commission - The European Cloud Partnership: a progress report from the Commission
·           Timo Valli, CIO Finland - The view from an early adopter
·           Rytis Kalinauskas, Head of Information Society Department under the Ministry of Transport and Communications of Lithuania
·           Dalius Butkus, Director of BlueBridge - The supply-side: how to make the cloud attractive to administrations?
·           Dejan Cvetkovic, CTO, Central & Eastern Europe, Microsoft - The trust factor: how to boost it?
·           Xavier Poisson Gouyou Beauchamps , Vice President, EMEA Converged Cloud, Hewlett-Packard 
This debate will be moderated by John Higgins, Director General, DIGITALEUROPE
When: 7 November 2013, 09:00 - 11:00
Where: Lithuanian Academy of Sciences, Gedimino av. 3, Vilnius Lithuania
Registration: The number of seats is limited. Please let us know by return of email if you would like to attend.
Background:
DIGITALEUROPE is keen to demonstrate how active the digital industry is in the field of cloud computing and to document the solid and positive impact it has on the European economy. The CiPP series of workshops will disseminate best practice and deep dive into the issues, thus providing a powerful education platform for industry and political stakeholders to share information and discuss opportunities relating to the Cloud in Europe.
More details on our Cloud in Practice Programme (CiPP) can be found here: http://www.digitaleurope.org/Ourwork/Deliveringthevision/Cloudcomputing/CIPP.aspx.
---
CiPP workshop in Vilnius on 7 November 2013: "The public sector and the cloud: leading by example"
Highlights:
- user-centric approach must make room for user-driven methodology
- users as citizens, users as businesses must be properly educated before they are heard effectively
- catalogues of hopefully harmonized services resulting from this approach will boost their uptake
- structural funds must accommodate app development to reflect the necessary shift towards users
- integrity, disclosure and accessibility of data should command a variety of solutions
1/ Public institutions
Mario Campolargo, Director, Net Futures, DG Connect, European Commission
Limitations in the public sector may take the form of national legal frameworks, data portability, even criminal law. Interoperable standards, certification schemes, model contracts will drive the Commission's strategy to overcome these hurdles and to pave the way for a better use of cloud services, including in public procurement.
The European Cloud Partnership is a key asset in the deployment of cloud services in the public sector. The ECP meeting that took place in Tallinn on 4 July addressed crucial aspects of the post-Prism era.
Cloud for Europe, set to launch in Berlin on 14-15 November, will help supply meet demand in public procurement through joint calls, hopefully cross-border. The public sector stands to benefit from PPPs and best practices.
Cloud issues featured prominently at last month's European Council: cloud; open data, big data; the Internet of Things were reckoned as three leading catalysts of a successful digital economy in Europe.
Horizon 2020 will provide considerable leverage to promote cloud adoption and innovation in the public sector.  
Toomas Hendrik Ilves, President of Estonia and Chairman of the ECP steering board
As disinformation keeps pouring in the fallout of the Snowden affair, the ECP meeting on 14 November will try and defuse the threat of cloud renationalization. Of the main three features associated with data, i.e. integrity, disclosure and accessibility, the former is paramount since corrupt data are worse than data merely snooped into. Possible remedies include legal framework, network architecture and technical solutions. Technology-based high standards of integrity may make data location immaterial: sterling protection makes data safe anywhere, including on a NSA server! In Estonia you may not ask twice for private data. As a result, your data are made available at once to all administrations, making it possible to register your company in fifteen minutes. 97% of prescriptions are made online: cloud-based bilateral cooperation will soon make them actionable by Finnish pharmacies, and vice-versa. This exemplifies services people do value. Spreading data across multiple locations in Europe also reduces the risk to lose data in case of natural disaster.
Timo Valli, CIO, Finland
More than 300 Finnish municipalities and 100 State agencies are involved in the cloud. Wrong investment, wrong structure or wrong knowledge fosters nasty combinations that make for unsustainable public expense. More effective processes will result from hearing users of public sector services. To this effect, Finland has developed an action plan encompassing the demand and supply sides as well as national security. Cooperation with EU, OECD and particularly Estonia is working well. Borders between a nation's own administrations are often as steep as between countries. As a result, Finnish cloud architecture is in dire need of simplification. For instance, Finland has to get rid of some of its 170 computer centers. A detailed determination of the purpose and methodology to deliver cloud services matters more than technology. More than citizen-centric, the winning approach has to be citizen-driven.
Rytis Kalinauskas, Head of Information Society Department under the Ministry of Transport and Communications, Lithuania
Lithuania wants to contribute to an open pan-EU cloud market through making the most of key enablers provided by the EU. While cutting costs by 10 to 20% should look attractive to all, administrations that have invested massively in IT may feel less of an urge to switch to the cloud than those lagging behind, thus warranting strict instructions to this effect. Indeed, those who put the interest of their institution first may harm overall effectiveness. Lithuania has found it easier so far to build infrastructures than to take advantage of cloud solutions. Future belongs to those making effective use of: 1/ existing data centers; 2/ available funding to transition to the cloud.
2/ Industry
Ilja Laurs, CEO, GetJar
Safety is a major concern: Facebook usage reportedly fosters divorce; fingerprint-activated iPhones makes your own DNA discoverable.
Dalius Butkus, Director, BlueBridge
Barriers to cloud services providers include investment, data protection and operating/maintenance cost, all too often beyond the grasp of SMEs.
Dejan Cvetkovic, CTO, Central & Eastern Europe, Microsoft
Four main factors drive trust:
- crisp and clear – as opposed to overly legalistic – privacy provisions in contracts
- Code of conduct
- integrity: data that are not personal, proprietary or confidential are open data; €24b worth of them are left untapped across Europe
- Brussels should be encouraged to consider making structural funds available for IT public procurement.
Xavier Poisson Gouyou Beauchamps , Vice President, EMEA Converged Cloud, Hewlett-Packard
The missing link to unleash the cloud potential is a common framework for catalogue of all services available in Europe. Indeed a powerful mix of data centers, telecom infrastructures and catalogues drives the success of Amazon or Google. This should work as an inspiration to the public sector and jumpstart the hundreds of data centers that are running idle. One side of the coin will afford users easy access to catalogues, the other will train them so that they can identify their needs properly.
3/ Cloud Council
Jean-Jacques Sahel, Chairman, DIGITALEUROPE's Cloud Council, introduced this structure created in May 2013 to help make Europe a world leader in cloud solutions and usage, particularly for SMEs. He invited all interests concerned to join or support this initiative.
4/ Q & A
HP's value proposition – fairly seen as an app store for the public sector - would help indeed, as exemplified by the cooperation between Estonia and Finland whereby a leading-edge technology platform makes common services available to citizens across the border. The European market is a patchwork of various VAT regimes: it has only to gain from seamless services made possible by increased harmonization. Restricting structural funds to infrastructures or data centers is as senseless as starting to pour tons of concrete down a hole even before designing a highway.
The Commission agrees to the goal of making business, government and people think positive about the cloud. Addressing the cloud with a 19th century mind will get Europe nowhere. The Shared Data Area has to sort out data protection, data location and procurement.
Industry wants to see government generate a faster uptake: to this effect, the voice of reason heard today should reverberate across Europe. Small countries have the most to gain from PPPs with telecom operators or post offices. The alternative to an ineffective set of national clouds will make them all interoperable and thus able to scale up to a regional span.
Open data apps will improve the life of all citizens, increase the demand for cloud and create new jobs. Moreover, the supply side can help public sector keep upfront costs low.
Education, hopefully EC-funded, is instrumental to a fast, sustainable uptake of the cloud in Europe.
Image courtesy of renjith krishnan at FreeDigitalPhotos.net