Retail Banking Trends–How will Banks Evolve during Digital Disruption?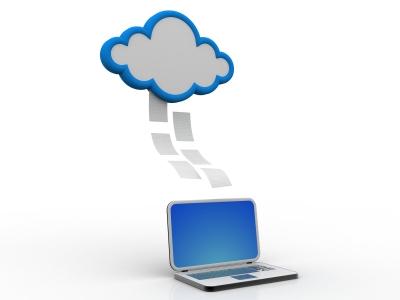 Banks are going through difficult times. This is an era of sheer regulatory pressures and record monetary fines amidst switching customer expectations & loyalties. While these issues are important, there is yet another force challenging the traditional models and is shaping the current banking environment and it is 'Digital Disruption'.
Due to the rapid change in the business models and customer behaviours enabled by rapid technology advances and changes in the Digital space, Banks need to better understand the new technology and Customer expectations/needs. They would need to work with their technology partners to deliver relevant innovation to improve customer satisfaction. They would also greatly benefit by reducing  the enabler functions and focusing on the core business.
Banks will stop focusing on the non-core areas – to reduce cost
More and more banks will be keen to 'Get on the cloud'. Large In-house IT teams and systems and data centres were a necessity due to regulatory reasons like Data Protection act and also due to the need to differentiate with competitors and to retain innovation in-house. This was fine when banks operated non-standard and home grown solutions.
In the current age, when most of the cores banking functions are more and more standard and 'productised', Banks will let their technology partners worry about running the IT systems, upgrades and their upkeep. This will provide the banks significantly more management bandwidth to focus on the core business.
Start Focusing on the core business – but embrace digital technology
Banks primary objective will continue to be delivering cost effective service to customers and to provide customers with innovative and tailor made products to suit their needs. Banks have also started to realize and recognize that no two customers are alike.
They will jump on the 'Big Data' bandwagon as there is tremendous wealth hidden in the innocuous data collected by the bank's systems. Just like the Retail businesses who really pioneered the Customer Data Mining, they will too trawl through the data and you will find patterns, patterns and information that will provide Banks will tons of opportunities.
 Banks will get on the 'Social Network', create a web presence and almost work on an on-line persona. Word of mouth has taken a new shape in from of Tweets and Facebook posts. They will be wary of bad tweets and posts as it can do gravely harm if not tended to. They will set up 'specialists' social team to help/guide and respond to customers.
 Symbiosis - work differently with technical providers/partners to innovate
In the age of disruption, when new devices and services deliver unexpected change in customer behaviour, banks need to let their technology partners help with technical innovation. The young customers or prospects, are mostly Millennials who grew up with the innovation and crave instant solutions. 'Gamification' is a new way of engaging the young population. There is also a huge interest in capturing the young , by mostly Digital only Youth Banking offerings with intuitive Banking apps on mobile platforms. Both of these would need a close collaboration between the Bank and the Technology providers.
The Technology partners would in turn get insights from the Banks domain expertise and this partnership will result in top notch solutions which will help both the Bank and the partner differentiate. 
Conclusion
End of the day, the mantra of 'Change or Die' remains extremely relevant in the age of Digital Disruption. Banks will need to evolve and thereby take the whole ecosystem along with it if it is to survive during these times. They will aspire to become more customer centric and for that product innovation would be the key.
Just like the brick and mortar stores are no longer the main facade of the retail businesses, banks will come to terms with Digital Disruption and start creating on-line presence. They will exploit the Disruption and changing customer behavior and forge a new business models.
To read the full article by Ranjith Ranadheeran please visit Linkedin.
Image courtesy of cooldesign at FreeDigitalPhotos.net