SERSCIS: Semantically Enhanced Resilient and Secure Critical Infrastructure Services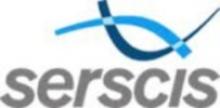 Focus: Develop adaptive service-oriented technologies for creating, monitoring and managing secure, resilient and highly available information systems underpinning critical infrastructures.
SERSCIS will use a service-oriented architecture to make interconnected ICT systems more manageable, allowing dynamic adaptation to manage changing situations, and counter the risk amplification effect of interconnectedness.
Coordinator: University of Southampton IT Innovation Centre
Partnership: IT INNOVATION CENTRE ; JOANNEUM RESARCH Graz, Austria; AUSTRO CONTROL Austria; KEMEA Greek; AUTORIDAD PORTUARIA DE GIJON  
Impact: the project will develop: tools and ontologies for modelling critical infrastructure, including ICT components, in order to capture their requirements, behaviour and compositional nature;csystem dependability metrics and agreements, and dynamic governance mechanisms, including dynamic trust management;
system composition mechanisms, allowing dynamic discovery and interconnection of component services;
decision support tools that exploit underlying semantic models to provide situational awareness of system status and threats.
Position Paper: http://www.cloudwatchhub.eu/concertation-position-papers/serscis-semantically-enhanced-resilient-and-secure-critical
Website: http://www.serscis.eu/