ASCETiC - Adapting Service lifeCycle towards EfficienT Clouds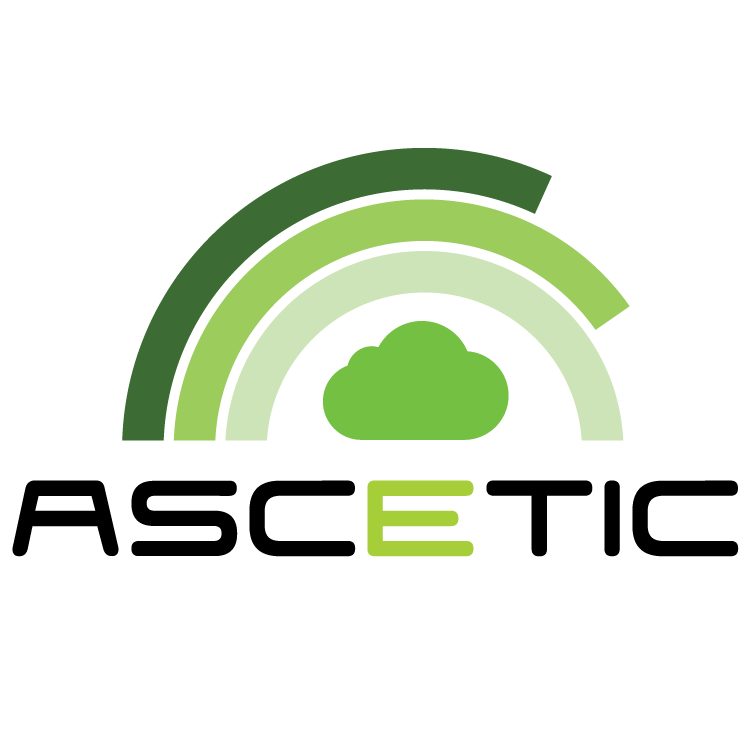 ---
What user need or pain point is your project addressing?
The ASCETiC project focuses on issues of energy efficient computing, specifically on design, construction, deployment and operation of Cloud services.
For software developers, it proposes novel methods and development tools to support them in monitoring and optimizing (minimizing) the energy consumption resulting from developing and deploying software in Cloud environments.
For Cloud providers, ASCETiC can be a complement to their offering in order to attract users while improving their corporate image as a means of offering differentiation and adhering to green legislations. At the same time it provides internal benefits decreasing energy consumption and as a result associated costs. As the green-aware market segment grows, this reduction in energy consumption can also help generate sales from niche market segments making it stand out from other competitors .
For end users, ASCETiC helps to improve their Corporate Social Responsibility, as well as guaranteeing the adhesion to green legislations regarding the optimization of energy consumptions and greenhouse gas emissions.
Project's major results:
ASCETiC Toolbox can be used to reduce carbon footprint and optimise energy efficiency. Cloud operators should see substantial energy savings, capital cost reduction and reduced carbon emissions from using it.
ASCETiC Toolbox functionalities consider three layers: SaaS layer facilitates the modelling, design and construction of Cloud applications; PaaS layer provides middleware functionality for a Cloud application and facilitates the energy-aware deployment and operation of the application as a whole; IaaS layer considers the admission, allocation and management of virtual resources.
Target stakeholders:
Open Source developers, Technology providers.
Resources:
---
Open Source software available on
---
How will your solution/service benefit the end-user?
ASCETiC's primary goal is to characterize the factors which affect energy efficiency in software development, deployment and operation. The approach focuses firstly on the identification of the missing functionalities to support energy efficiency across all Cloud layers, and secondly on the definition and integration of explicit measurements of energy requirements into the design and development process for software to be executed on a Cloud platform.
For this reason, ASCETiC is providing the ASCETiC Toolbox, an Open Source Cloud stack that takes energy awareness into account, aiming to reduce carbon footprint and minimize energy consumption.
The ASCETiC Toolbox brings an innovative solution to the market, as it is focuses on the whole lifecycle of a service operation, not only on parts of it. It offers pricing models based on energy consumption, self-adaptation capabilities and the possibility to reuse its functionality on a single installation.
Most of the work performed for reducing energy consumption is nowadays concentrated at data centre (building) or infrastructure level. ASCETiC is going one step further on this offering, as it is focused at the software level, and it is a complementary solution for those organizations that have already implemented improvements on the above mentioned levels.
Potential exploitation strategy:
The ASCETiC Iaas layer is able to manage the lifecycle of the Virtual Machines .These are allocated and managed to maximise the achievement rate of the SLAs while maximising the energy-efficiency by performing multi-objective optimization processes. 
The ASCETiC PaaS layer is able to manage the lifecycle of an ASCETiC complaint application. It reads the requirements of that application and selects the best IaaS provider to deploy it by the use of the SLA Manager. Thanks to the PaaS Energy Modeller, energy usage of an application it is modelled and calculated and also, thanks to the PaaS Pricing, the cost of deploying the application can be predicted before the deployment. 
The ASCETiC SaaS layer provides capabilities for energy-aware application/service construction from  requirement phase, where energy measurements related to the application can be defined, and  a programming model that has a runtime able to obtain energy measurements for parts of the application.
Vertical Market:
Engineering & manufacturing, Media, Other.