CACTOS - Context-Aware Cloud Topology Optimisation and Simulation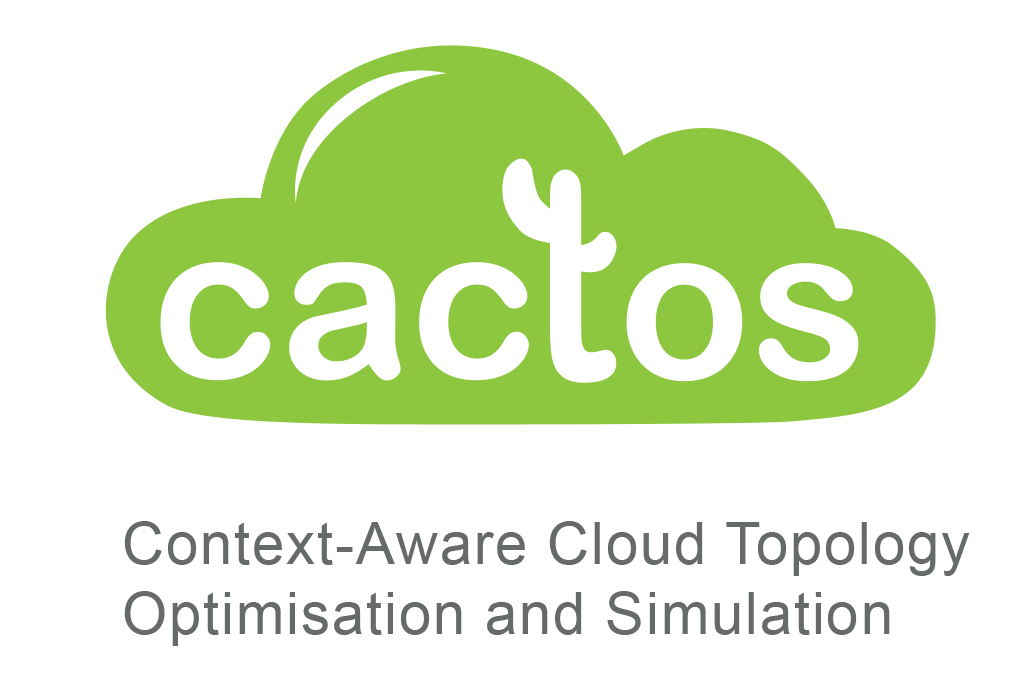 ---
What user need or pain point is your project addressing?
CACTOS addresses the challenge of cloud data centre operators that hardware infrastructure becomes increasingly heterogeneous to meet energy efficiency constraints. This makes the challenge of optimized VM placement and performing optimization within the Data Centre much more complex.
Resources:
---
Open Source software available on
---
How will your solution/service benefit the end-user?
The overarching goal of the CACTOS project is to provide autonomic and interactive tools for cloud data centre operators to support and improve the efficiency of their operations. The three CACTOS tools CactoOpt, CactoSim and CactoScale build the foundation to craft, evaluate, and improve data centre design, operation, and placement optimisation algorithms. CactoOpt is designed to facilitate development of advanced optimisation mechanisms capable of both resource-level scheduling optimisation as well as holistic data centre-level optimisation.