CLARUS - A framework for user centred privacy and security in the cloud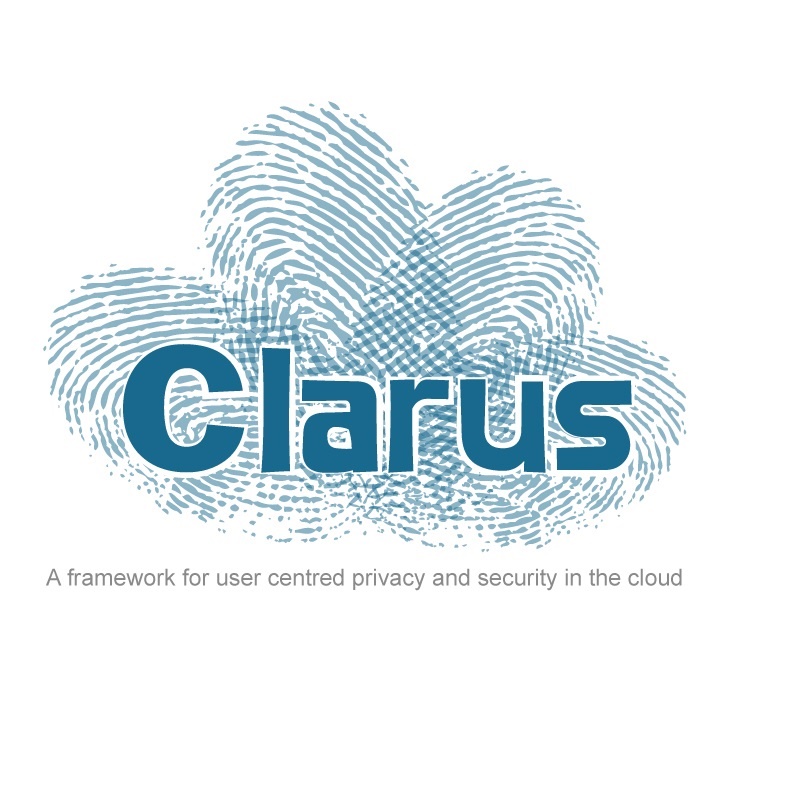 ---
What user need or pain point is your project addressing?
2015: I am the CTO of a Healthcare organization and I would like to benefit from cloud services, including software as a service, but my business asset includes sensitive data. The current cloud ecosystem is based on the assumption that appropriate security and privacy-preserving techniques are implemented by cloud providers.
I simply cannot take the risk of security breaches and my concern has increased due to the recent privacy disclosure and uncontrolled data outsourcing.
I think I am one of many potential users wishing to embrace the benefits of trusted cloud services while retaining full control over my sensitive data. I am looking for such services, but I am not sure they are available on the market and I cannot assess the guaranteed security service levels.
Find out more

CLARUS - A Framework for User Centred Privacy and Security in the Cloud position paper at Cloudscape VII
Going Global - CLARUS Position Paper for Cloudscape Brazil 2015, CLARUS - Towards trust in cloud computing services
---
How will your solution/service benefit the end-user?
2017: CLARUS has improved privacy, security, and trust. The proxy solution they offer is exactly what I was looking for. It is easy to integrate it in my business and to use it for protecting my sensitive data.
It enables more transparent standardized auditable and controllable cloud services by implementing security and privacy-enabling mechanisms to ensure that the patient records are properly protected before outsourced to the cloud service provider.
This is a great benefit for my organization, now the medical records are safe and I am not worried anymore of potential attackers. Most importantly I can analyze them using the cloud computing power without being concerned of breaching their privacy.
CLARUS has been a model change tackling serious issues giving me as data owner control over my data, I now use cloud services based on standards that can be certified as being compliant with security and privacy.
Our stakeholders and patients are happy because they benefit from a more efficient service without being worried about highly sensitive data, which is very important in the healthcare sector today. Thanks CLARUS!