CLIPS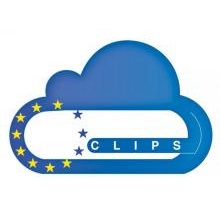 ---
What user need or pain point is your project addressing?
Through the delivery of four pilots in four cities: Bremerhaven (DE), Lecce (IT), Novi Sad (RS) and Santander (ES), the project will seek to demonstrate how cloud based services can be used for the benefit of citizens and to facilitate the fictional scenario of a family moving from one member state to another and the typical complexities that such a move could entail.
Project's major results:
The public sector is facing economic and demographic challenges that place a demand to be more efficient and innovative. The public sector will have to deliver more with less, without compromising the quality of services in the years to come. CLIPS has developed a dedicated framework for cloud based public services which seeks to overcome some of the major issues that have so far prevented the full adoption of the cloud within the public sector notably in architecture, design and security. Consequently, one of the idea behind CLIPS is the Cloudification of Public Services. It can be achieved by using the micro-service concept and introducing the micro-proxy one. The micro-service is a small, well‐defined reusable functions that performs a certain atomic business task, while the micro-proxy allows data to be held by the respective Public Administration and to be accessible only after an authentication process. 
It is a PaaS, with a major emphasis on services, making it easier for PAs to improve their services, and Enterprises in developing them. CLIPS provides a) a catalogue for cloud-based services, b) a catalogue of existing Micro-Services, c)a Tool for service co-design and co-production, d)a cloud environment, e) an Open Data Federation node.
Target stakeholders:
Start-ups & microfirms, Small & medium enterprises, Technology providers, Local public administrations, National government agencies, 
---
Potential exploitation strategy:
In order to support the future sustainability of CLIPS the Consortium will maintain a sandbox version of the CLIPS platform and services. This will be used by CLIPS partners as an environment to further promote CLIPS to potential customers supporting its future sustainability. The main sales strategy will revolve around consultancy and integration around the CLIPS Assets and micro-services. Each partner will promote CLIPS in its relevant networks and with its partners. This strategy is considered particularly winning for a consortium of heterogeneous partners such as the CLIPS one and will enable to reach different kinds of stakeholders and potential clients leveraging existing networks and partners. Indeed during the project CLIPS has reached, through different dissemination channels, relevant stakeholders which showed concrete interest in the project findings and tools. These actions will clearly be the first to be followed up.