ClouT - Cloud of Things for empowering the citizen clout in smart cities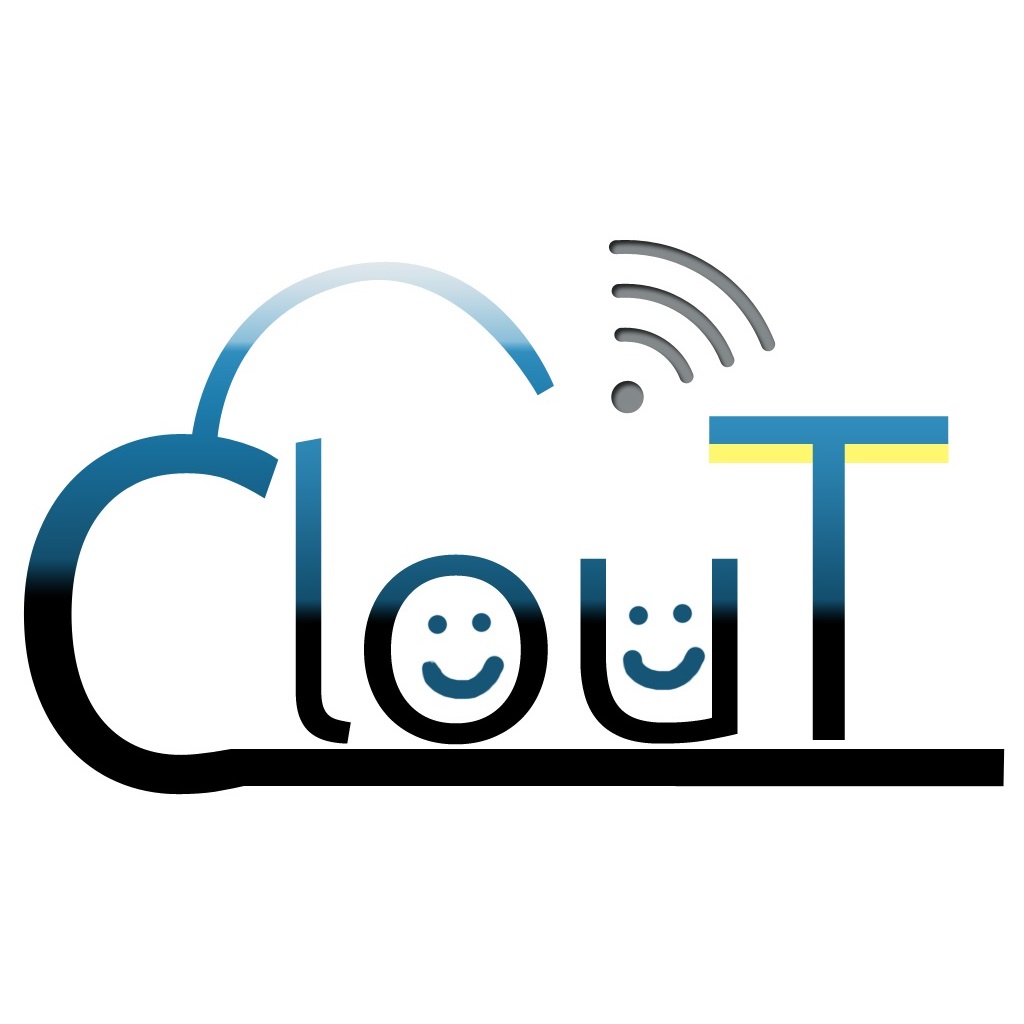 ---
What user need or pain point is your project addressing?
Let us outline four scenarios where users can benefit from the ClouT solution.
Scenario one
I am a city municipality who needs to manage weather risks and emergencies and inform my citizens about specific emergency alarms, about environmental risks and on what to do in critical emergency situations. I need to meet their needs by giving them relevant and timely information. The problem is that I need to avoid capital expenses and I need to be able to store historical sensor data and build statistical information in an optimal way.
My needs are met through ClouT because I do not have to buy expensive machines, for one. Moreover, I have access to cloud storage where I can store and receive data, benefitting from reliability, scalability, and elasticity aspects. It represents fast and secure access to my event data.
Scenario two
I am a city municipality which is looking to improve the quality of life of my citizens by offering better event and mobility management. I need to meet their needs by offering real time information and suggestions on the best options for reaching a specific destination. The problem is I need to be able to gather and process data more efficiently, optimize city council service provision and save on costs.
My needs are met through ClouT because I can benefit from the cloud storage and receive a more balanced and faster service, even in regards to scalability. Moreover, I can gather and manage information coming from different sources better. Furthermore, I can build enhanced services, such as integrating new functionalities.
Scenario three
I am a city municipality which needs to motivate my elderly citizens by providing them with interesting suggestions on what to do, such as nice places to visit or interesting events to attend. This in turn will encourage the elderly to go out more often, take longer walks, and ultimately promote a healthy lifestyle. I need to meet their needs through innovative social network application that persuades them to go out, benefit from the suggested activity, share the positive feedback and in turn persuade others to do the same. The problem is I need to use a platform that provides me with the possibility of matching participatory data with open city data, as well as manage and deliver information in a timely and effective manner.
My needs are met through ClouT because I can try my new idea without an important initial investment, and benefit from the rapid development via PaaS. Furthermore, I can gather and manage information coming from different sources better and take advantage of the scalability aspect.
Scenario four
I am a city municipality which is looking to provide city information, such as events and traffic in a timely manner to visiting tourists and citizens. Moreover, I am looking to provide important information about emergency situations. I also need to create a way to encourage tourists to sightsee and motivate them to continue to stay in the area. Additionally, I need to help revitalize the shops and restaurants in the area. I am looking to meet their needs by creating innovative applications aimed at influencing tourist behaviour through incentives such as discounts at local shops. The problem is I need to successfully leverage the IoT sensors and actuators which are locally and remotely located. Furthermore, I need to manage disaster data which needs to be reliable.
My needs are met through ClouT because I can gather and manage information from various sources better and deliver this to my tourists and citizens in real-time. Moreover, I can benefit from the resiliency ClouT offers making my smart city services reliable in the event of a local disaster.
Project's major results:
ClouT project is a collaborative Europe – Japan project that has developed a smart city platform which benefits from the latest advances in Cloud Computing and IoT domains. ClouT platform provides capability to acquire and manage data coming from heterogeneous sources in quasi real-time and offers a set of platform level tools and services aiming at facilitating IoT application development and deployment. At the basis of ClouT is the availability of data, data coming from different sources (IoT, citizens, web etc.) and in different formats; data which is captured, circulated and processed on-the-fly but that can also be stored for historical analysis or ex-post processing. ClouT platform enables smart application developers to access and use a wide variety of information to combine and create innovative and efficient smart city applications/services. Prototypes of the ClouT platform have been deployed in four cities: Santander (Spain), Genoa (Italy), Mitaka (Japan) and Fujisawa (Japan).
Target stakeholders:
Small & medium enterprises
Find out more
---
How will your solution/service benefit the end-user?
ClouT's overall concept is leveraging the Cloud Computing as an enabler to bridge the Internet of Things with Internet of People via Internet of Services, to establish an efficient communication and collaboration platform exploiting all possible information sources to make the cities smarter and to help them facing the emerging challenges such as efficient energy management, economic growth and development. 
Potential exploitation strategy:
IoT offers many possibilities for gathering real-world data in real-time which opens endless new business opportunities in different domains. Cloud offers new business models which reduce costs for its users. Combination of IoT and Cloud is a unique opportunity for dealing today's social and economic challenges. The ClouT Consortium is working on the identification of a sustainable business model for ClouT platform in which service/application developers are the main customers. They can develop, deploy and execute innovative services thanks to the availability of a set of tools that simplify their activities and thanks to the availability of a variety of data ready to be combined and processed to make their 'smart ideas' feasible. The municipalities, from potential customers of the platform, become enablers by giving access to the huge amounts of data produced and by creating a breeding ground for developers to succeed in developing and deploying smart city solutions. The newly EU/Japan BigClouT project (co-funded by the European Commission and NICT)  is going to be a great opportunity to continue the work done in ClouT both from the technical and the business point of view … stay tuned!