iKaaS - intelligent Knowledge-as-a-Service Platform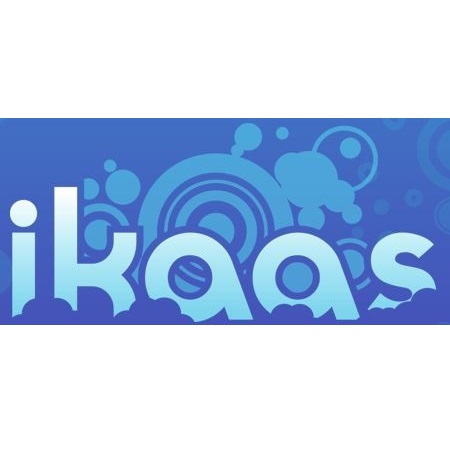 ---
What user need or pain point is your project addressing?
We are a city council caring about the health and safety of our citizens. We have a wealth of information coming from various sensors in our city but we can't make sense of all that information and how to use it. It would be so helpful if we could efficiently use this information and the knowledge that can be derived to assist our citizens, especially ones with health concerns, to avoid overly polluted or dangerous areas, well in advance before the situation becomes hazardous for them. We'd also like to assure them about any security or privacy concerns they may have over this process.
We are an application development SME supporting assisted living for our elderly or disabled customers. How can we make good use of a federated cloud backbone consisting of home, area, city clouds so as to have the assisted living application "follow" our customers wherever they go? There are not only technical but also so many security constraints and trust issues as well to be resolved. How can we make sure our customers are assured their privacy is respected?
In any case, resources and software development don't come for free; how can we make the best of what is available?
Project's major results:
iKaaS will deliver a distributed cloud platform able to address Smart City challenges and manage the lifecycle of useful to the citizens services in an automated way; from their introduction to their run-time adaptation. The platform will allow numerous players in a Smart City to become part of an ecosystem of shared cloud services and resources, to which they can be both providers as well as consumers. Using a "lead by example" approach we will showcase through use cases addressing real-life problems in real-life deployments in Madrid and Tago-nishi, how the iKaaS platform can support a diverse set of services in health, lifestyle and town management in an efficient manner, easing many aspects of everyday life for both citizens and city/health administrations. iKaaS, being in its second year, has already addressed many of the associated technical challenges and has been developing the platform components which are planned to "be put to the real-life test" later this year.
Target stakeholders:
Technology providers; Local public administrations.
---
How will your solution/service benefit the end-user?
Our city council now can exploit the information coming from sensors all around the city area and show our citizens we care both for their health, their time and we respect the council tax they pay. We can now promptly predict situations that can lead to hazards and lost time for them (CO2 emissions, pollen levels, floods, icy conditions, congestion). At the same time we realized that we could do so much more with our current infrastructure by managing data and services intelligently also for additional urban services. We even reduced our operational costs and we were able to pass this reduction down to our citizens.
Our application developer business is now going much better too. We can provide better support for our customers in their daily life wherever they go. We are also able to handle sensitive personal data much easier, as well as reduce the service response time. In addition, we can introduce new features to our products much faster re-using existing software resources, simply combining them in a different way. This together with a much more efficient use of cloud resources has given us an edge over competing solutions and has allowed us to increase our customer base considerably.
Potential exploitation strategy:
iKaaS partners already have in place well-thought exploitation plans matching the nature of their organisations; be them academic/research, commercial or of public interest. iKaaS will live on by making its way in partners' products and offered services to citizens and customers considering also the potential of spin-offs and start-ups based on the bleeding edge expertise in the areas of IoT, Big Data and Cloud that the project naturally (and nicely) is bringing together. To maximize and sustain long-term impact, iKaaS is also committed to the open source approach and intends to release platform components to the community so that they can be adapted and re-used to match different application areas. This fully complies with the principles inspiring various cloud computing software communities, such as Openstack, OpenNebula and Cloudstack. Being such an open, interoperable, extensible by-design and commercialization-friendly platform provides a solid foundation for long-term and sustainable impact outside the boundaries and duration of the project.