Strategic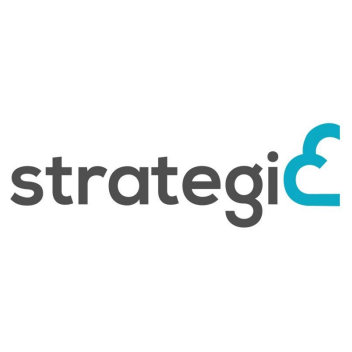 ---
What user need or pain point is your project addressing?
STRATEGIC aims to become the first one-stop shop for next generation e-Government services across Europe. The STRATEGIC Service Store acts as a marketplace for developers that want to publish their applications. The STRATEGIC orchestration services help public bodies to manage the entire lifecycle of an application in public, private or hybrid infrastructure. Continuous monitoring and security are inherent features of the platform.
Project's major results:
STRATEGIC introduces a novel, unified and integrated approach to the migration of existing services in the cloud environment (especially for public administrations), but also to the development, adaptation and localization of public cloud services across different public bodies. The resources needed for creating value for the potential stakeholders of STRATEGIC are:
• A multi-tenant and multi-provider service store that offers applications available for STRATEGIC users and other marketplace consumers. It enables developers to create integration flows that connect applications that run in the cloud or on premise, and to deploy them without installing or managing any hardware or middleware.
• Trust and privacy services enabling cross-border authentication and exchange of attributes for secure access to information as well as data protection
• Security mechanisms protecting against cyber-threats and accounting for security incidents.
• A monitoring component responsible for the collection, storage and visualization of monitoring data.
• Private IaaS solution that can be integrated with a common STRATEGIC service store.
• The blueprints and best practices resulted from the project that will serve to support other public bodies in the adoption of cloud services as well as to offer new opportunities to cloud service providers to increase their business potential.
Target stakeholders:
Small & medium enterprises, Large companies, Technology providers, Local public administrations, National government agencies.
---
How will your solution/service benefit the end-user?
It is a flexible multi-tenant framework that facilitates the migration to the cloud for the public sector.
Potential exploitation strategy:
As result of the process of identifying the STRATEGIC exploitable products, the consortium has initially recognised 18 exploitable results, which could be exploited in the following scenarios:
• Exploitation and use of the STRATEGIC exploitable assets by the consortium as a whole.
• Exploitation and use of the STRATEGIC exploitable assets by a group of beneficiaries.
• Exploitation and use of the STRATEGIC exploitable assets by individual beneficiaries.