SLALom: DOs and DON'Ts of SLA research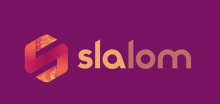 With proposal writing for the next H2020 well underway, the SLALOM project has created a short list based on their experience working closely with cloud providers, adopters, policymakers and standardisation initiatives such as ISO, with whom it has official liaison status.
The intention of this list is to bring attention to the lessons SLAlom has learned working across this stakeholder group, producing a model contract for cloud computing and a common, standard SLA model and specification. We hope that by sharing this now, forthcoming SLA research can take them into account.