Standards for Interoperability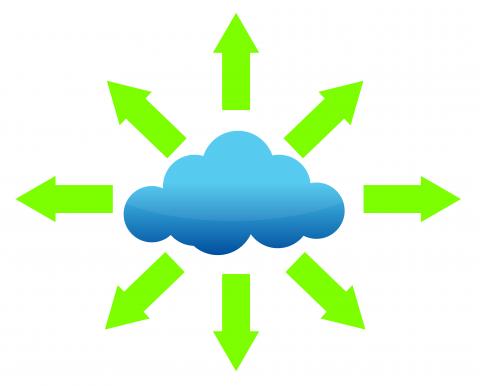 A truly interoperable cloud will encourage potential cloud customers to on-board, safe in the knowledge that they can change providers, or use multiple providers, without significant technical challenges or effort. This will expand the size of markets in which cloud providers operate. Additionally, if standards are suitably defined, the unique selling propositions of cloud providers can all be exposed. Interoperability is a significant challenge in cloud computing, but if addressed appropriately will offer new business opportunities for cloud customers and providers alike.
Standards already exist which enable interoperability as listed below:
Infrastructure as a Service
The Open Cloud Computing Interface comprises a set of open community-lead specifications delivered through the Open Grid Forum. OCCI is a Protocol and API for all kinds of Management tasks. OCCI was originally initiated to create a remote management API for IaaS model based Services, allowing for the development of interoperable tools for common tasks including deployment, autonomic scaling and monitoring. It has since evolved into a flexible API with a strong focus on integration, portability, interoperability and innovation while still offering a high degree of extensibility. The current release of the Open Cloud Computing Interface is suitable to serve many other models in addition to IaaS, including e.g. PaaS and SaaS.
This specification standardizes interactions between cloud environments to achieve interoperable cloud infrastructure management between service providers and their consumers and developers, enabling users to manage their cloud infrastructure use easily and without complexity. Cloud computing allows customers to improve the efficiency, availability and flexibility of their IT systems over time. As companies have adopted cloud computing, vendors have embraced the need to provide interoperability between enterprise computing and cloud services. DMTF developed CIMI as a self-service interface for infrastructure clouds, allowing users to dynamically provision, configure and administer their cloud usage with a high-level interface that greatly simplifies cloud systems management.
Specifications | XML Schema | White papers
Platform as a Service
The OASIS CAMP TC advances an interoperable protocol that cloud implementers can use to package and deploy their applications. CAMP defines interfaces for self-service provisioning, monitoring, and control. Based on REST, CAMP is expected to foster an ecosystem of common tools, plugins, libraries and frameworks, which will allow vendors to offer greater value-add.
Common CAMP use cases include:
moving on-premise applications to the cloud (private or public)
redeploying applications across cloud platforms from multiple vendors
Software as a Service
Most of the standards are neither new nor cloud specific: IP (v4, v6), TCP, HTTP, SSL/TLS, HTML, XML, REST, Atom, AtomPub, RSS, and JavaScript/JSON, OpenID, Odata, CDMI, AMQP, and XMPP, XML.