Standards for SLAs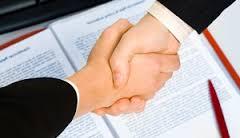 Cloud Service Level Agreements (Cloud SLAs) form an important component of the contractual relationship between a cloud service customer and a cloud service provider of a cloud service. Given the global nature of the cloud, SLAs usually span many jurisdictions, with often varying applicable legal requirements, in particular with respect to the protection of the personal data hosted in the cloud service. Furthermore different cloud services and deployment models will require different approaches to SLAs, adding to the complexity of SLAs. Finally, SLA terminology today often differs from one cloud service provider to another, making it difficult for cloud service customers to compare cloud services. For the avoidance of doubt, this document does not address consumers as being cloud service customers.
Standardising aspects of SLAs improves the clarity and increases the understanding of SLAs for cloud services in the market, in particular by highlighting and providing information on the concepts usually covered by SLAs.
EC -Cloud Select Industry Group - Cloud Service Level Agreement Standardisation Guidelines
The following standards exist for Cloud SLAs.
Web Services Agreement (WS-Agreement) - OGF
WS-Agreement is one approach for using service level agreements in distributed service-oriented environments. It allows service consumers to dynamically create service level agreements with service providers in order to acquire services with a well-defined quality of service. Moreover, it defines the basic mechanisms to monitor the state of an agreement and to evaluate the guarantees that are associated with an agreement. WS-Agreement supports the agreement creation over a template mechanism. Service providers can offer their services in the form of agreement.
A WS-Agreement Based SLA Implementation for the CMAC Platform
WS-Agreement Negotiation adds the required functionality for agreement negotiation on top of the WS-Agreement specification. It can therefore be used in conjunction with WS-Agreement without breaking existing systems.
It provides benefits of relevance to today's telecommunications services, as well as simplification, clarification and consistency with other TM Forum documents. Release 3.1 provides benefits for Customers, Users, User Communities and other Consumer Groupings, as well as for Service Providers and Solution Vendors. In particular, the standardization of measurements and methodology provides for more meaningful comparisons between Service Providers, and also for the easier exchange of SLA reports between Service Providers and Customers/Users.
This technical report reviews existing relevant indsytry work from DMTF, OGF, NIST, ITU-T, ISMA, OASIS and others inlcuding the TM Forum Frameworx, SLA management Handbook and Cloud SLA Application Notes.  The document recommends a set of business considerations and architecture design principles that are required to support end-to-end Cloud SLA Management with the aim to facilitate discussion regarding SLA consistency across Cloud Deployment Models and Services Models.