STORM CLOUDS - Guiding public authorities to the cloud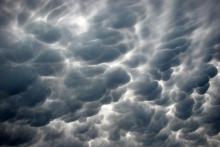 FOCUS: STORM CLOUDS aims to explore how the shift by public authorities to a cloud-based paradigm in service provisioning should be addressed. STORM CLOUDS will define useful guidelines on how to address the process in order to accelerate it, for public authorities and policy makers. These guidelines will be prepared based on direct experimentation in at least four European cities, creating a set of relevant use cases and best practices. By doing so, STORM CLOUDS will also deliver a consolidated cloud-based services portfolio validated by citizens and public authorities in different cities and, at the same time, general and interoperable enough to be deployed in other European cities not taking part in our project, as well as scaled up to wider geographical scopes. This portfolio will be mainly created from applications and technologies delivered by other CIP-PSP and FP7 projects, as well as resulting from innovation efforts from SMEs.
Relevance to the EC Cloud Computing Strategy
In September 2012, the European Commission adopted the European Cloud Computing Strategy for "Unleashing the Potential of Cloud Computing in Europe". This strategy highlights the critical role of European public authorities. The public sector has a key role to play in shaping the cloud computing market. But with the public sector market fragmented, its requirements have little impact, services integration is low and citizens do not get the best value for money. Within this context, STORM CLOUDS supports the efforts accelerating up-take of cloud computing by European public authorities, and facilitating the up-take at European level of cloud-based services resulting from R&D and innovation. Interoperability, reusability and scalability of services will be key aspects for these purposes.
Position Paper: http://www.cloudwatchhub.eu/concertation-position-papers/storm-clouds-surfing-towards-opportunity-real-migration-cloud-based