Supporting projects in making their outputs useful, usable and used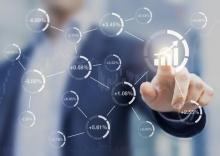 CloudWATCH2 is delivering a series of workshops designed to support EC-funded R&I projects to build their own solid sustainability strategy and business models in order to promote their solutions or services to customers and increase uptake and impact.
There is a clear need to increase the sustainability of grant-funded R&I projects and to ensure the outputs of these projects are taken up by their constituent stakeholders, users or customer groups. The workshops support projects in ensuring their outputs are useful, usable and used.
"European projects face a number of challenges when defining and implementing their exploitation plans. To define the right route to market, projects need a proper understanding of the cloud market and supply chains within it. Projects not only need to start planning early, but also plot their outputs as the project evolves."

Frank Bennett, iCloud Ltd & CloudWATCH2 Expert
The workshops are based on a new support method based on combining a well-understood measure of technology maturity called "Technology Readiness Levels" with new "Market Readiness Levels". In addition, the model uses the business model canvas, the output of a business model generation method that has wide acceptance including among projects.
The project support method can be implemented at various stages within the grant lifecycle, but is most relevant at the planning stage, 3 months before annual project reviews to identify corrective actions ahead of time and 6 months before the end with a go-to-market plan.
Already projects such as MUSA, CloudTEAMS and WAZIUP have benefitted.
Against shrinking budgets, the desire to remain competitive through technological excellence and a vision for a European Digital Single Market underpinned by the exploitation of 'home grown' research and innovation, this new project support method directly enables R&I sustainability. This method can be rolled out across EC technology clusters with smart use of existing resources and will open up a new, practical method to sustain the outputs of existing and future R&I projects.
Our Next Workshops
28 June 2017, NetFutures 2017, Brussels
The next workshop will be held at, where EC-funded projects CLARUS, EUBRA BIGSEA and COLA will be analysed and recommendations provided.
19 September, CloudWATCH Summit, Amsterdam
This half-day training event will provide projects with hands-on training on improving market reach and uptake of their project outputs
A new approach to technology & market readiness
CloudWATCH2 developed this new methodology support cloud-based R&I projects to better understand the maturity of the projects outputs and define the right route to market.
To better understand this methodology, CloudWATCH2 teams provided with a short article: «From Project To Product A New & Improved Approach to Technology & Market Readiness» which reviews all the salient aspects of the MRL / TRL approach that can be downloaded for free here.
This article overviews a new approach that has been trialed in the largest European Union research program ever. Developed with the support of the CloudWATCH2 project, this framework can increase the value of R&I project outputs as well as reducing individual project failure rates.
This document was written by: Professor David Wallom - Oxford e-Research Centre; Frank Khan Sullivan is the VP Marketing of Strategic Blue; Michel Drescher - Oxford e-Research Centre; Frank Bennett - Deputy Chair of the Cloud Industry Forum.