Surrey County Council: successful first use of cloud services helps drive digital transformation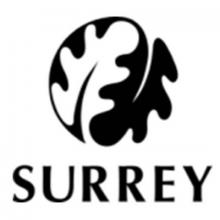 The digital strategy for Surrey County Council (UK) includes working towards a platform of common functional components and alignment with Government Digital Service design principles. Identifying an exemplar project was the first step towards migration to the cloud.
From in-house IT to the Cloud
Surrey County Council's Emergency Management Team has a role to play in responding and liaising with the affected councils among the county's 11 districts and boroughs. Data about vulnerable people is held by a variety of local authority, community care and National Health Service organisations.
However, the data lifecycle was highly manual, from getting the data, integrating and de-duplicating it, to validating it and distributing it to the field. While the team met best-practice standards to process most datasets within an hour of receipt, it wanted to do more to overcome the limitations of the manual process.
Automating data sharing could also help test new ways of working in the shift from in-house IT to cloud service procurement, giving the Council the exemplar case it was looking for.
New ways of working was not just about a new level of systematic data sharing between the council and its partners, but the first use of an external developer, of Agile development, and of cloud hosting. While nobody knew precisely what infrastructure would be needed, but it had to be cost-effective that could be deployed quickly, altered easily and turned off without penalty. The Council opted for an alpha version to test the concept and approach.
Deployment of cloud service
After eight weeks, the council had a functioning prototype that took minutes to import data, merge and cleanse it, validate it (against a trusted address database), and display the results in a series of dashboards suited to the Emergency Management Team's gold, silver and bronze responder levels. Dashboards were accessible via PC and mobile device, and integrated with the Fire and Rescue Service in-cab mapping system, which could cache records for secure offline access.
Business Benefits
Infrastructure flexibility to support Agile development.
Confidence in the security of sensitive personal information.
Speed of deployment — and the ability to walk away without penalty.
Solution provider: UKCloud, meeting specific security assurances with a security evidence pack: ISO 9001, 20000 and 27001 certification; Cyber Essentials Plus certification; CESG approval of the UKCloud platform design; Assessments by a number of government bodies; Results of full annual CHECK penetration tests and PSN compliance and connectivity.