Towards a European trusted cloud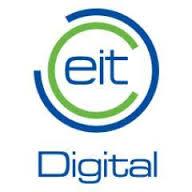 Focus Area
Cloud-based business is becoming the backbone of the European economy and society. Many services are based on the Cloud and several businesses and critical infrastructures are becoming increasingly dependent on it.
Overall, the speed of change in Cloud technologies and services continues to be impressive and the main transformation is driven by the Trusted Cloud and Big Data integration as visible in the Future Cloud high impact initiative: Trusted Cloud.
Market sector targets
All of Europe stands to benefit from increased uptake of cloud based services.
EIT ICT Labs' Trusted Cloud initiative is an ambitious approach to find a European solution to store digital data and contents, so that consumers and businesses in Europe do not have to worry on where and by whom their valuable digital age assets are handled. With EIT ICT Labs support the partners will gain European wide coverage to create an ecosystem that really matters in creating new business opportunities around trusted cloud services.
Our vision is to provide consumers and businesses better tools and services to take greater control over the use of sensitive and personal data created by and about them.
Addressing key concerns impeding the mainstream adoption of the cloud: privacy, security, trust
Europe's companies will benefit from a robust and efficient mission-critical Europe-based Cloud computing infrastructure that is established by leveraging Europe's strong position as trusted Cloud service provider.
There are gains to be achieved in European competitiveness in the area of Cloud services and Big Data but European companies must be able to offer trusted Cloud services and solutions providing sufficient level of security and privacy to support business and personal requirements. Made in Europe solutions such as the unique Apache Flink platform, which is an open source platform for Big Data analytics are examples of innovative new services being deployed by European companies for global markets. These are critical showcases of European Cloud innovation which should be recognised, trusted and applied globally.
Addressing new challenges for cloud, IoT, big data
Cloud-based business specifically including Internet of Everything (IoE) and Big Data Analytics are the top drivers of the European economy and society. Although Europe does not have a specific competitive advantage in cloud technology, due to its importance business and society, Europe cannot afford to rely on technology and services bought from elsewhere. The future of Cloud in Europe is promising but it requires secure multi-platform Clouds that users trust.
Why cloud is a helping hand for SMEs?
Industrial partners including F-Secure, Telecom Italia, BT and Ericsson are providing the core of the platform for the Trusted Cloud initiative but it is from the beginning architected in a way that allow SMEs to participate. With support from the EIT ICT Labs business development network, leading research institutes and universities the SMEs will help grow the ecosystem. SMEs stand to benefit from both a low treshold for entry and access to new markets and customers.
The ecosystem has been developed to be made available to anyone wanting to contribute to the services on offer in Europe, no matter in what domain. SMEs are critical to reach all these opportunities. 
The partners involved in the project will certainly be establishing their own services on the platform, but it is also being targeted at companies that already have some idea of cloud services, but which are not yet able to store their data in a reliable manner.
Links and references
http://www.eitictlabs.eu/results-day-helsinki-2014/results-day-helsinki-2014/future-cloud-demos/