Trust the Cloud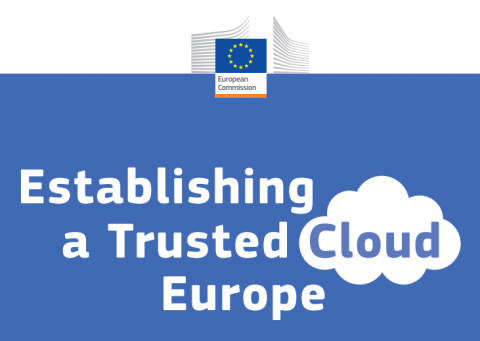 A view from the EC and the European Cloud Partnership 
ec.europa.eu/digital-agenda/en/news/trusted-cloud-europe
The European Commission is keen to establish Europe as a trusted region for cloud computing, building on Europe's reputation for high standards of data protection, security, and for its handling of public services and transparency issues.
But more could be done to create the right conditions – legal, technical, market – for cloud computing to flourish in Europe and to allay concerns and remove barriers to widespread cloud adoption. The new Trusted Cloud Europe proposal is a tangible outcome of the European Cloud Partnership (ECP) Steering Board - an advisory body to the Commission, set up as one action implementing the 2012 European Cloud Strategy.
After close cooperation since November 2012 between top-level European CEOs and government representatives, the ECP Steering Board's chair, President Toomas Hendrik Ilves of Estonia, presented Trusted Cloud Europe to European Commission Vice-President Neelie Kroes in Brussels on Friday 21 March 2014.
This paper proposes a set of ideas on how Europe can help public and private organisations use, buy and sell cloud services in a safe and trusted environment.
Download Establishing  a Trusted Cloud Europe: A policy vision document  by the Steering Board  of the European Cloud Partnership