UK airports lead move to cloud services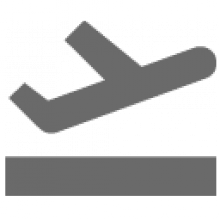 Leading the way in technology adoption is a key goal for Europe as part of its drive towards a Single Digital Market. A recent Computer Weekly interview highlights how several European airports are starting to push innovation through cloud adoption.
Competition in the UK is encouraging a wave of investment, as airports turn to technology to cut cue times, simplify bag drops and provide passengers with up-to-the-minute flight information, said Michael Ibbitson, Gatwick's chief information officer. The interview suggests UK airports are at the vanguard of moves to replace outdated IT systems with innovative cloud computing services that promise to make air travel easier for passengers.
The UK's big four airports – Manchester, Stansted, Heathrow and Gatwick – are leading the way in a worldwide move to cloud services. Focusing on economies of scale and leveraging the cloud are a key part of the "think differently" approach.
Copenhagen and Zurich, which are among the most technically advanced airports in Europe, have also made significant progress in cloud computing. But progress is slower in the rest of the world, especially in the Middle East and Asia, which are taking a more cautious approach to cloud computing, according to a study by technology specialist Amadeus.
Benefits of Scale
Ibbitson believes that the interaction of airlines and airports using cloud services worldwide will bring the biggest benefits of cloud. Examples include extending cloud-based collaborative decision-making systems to allow airports around the world to seamlessly share information on flight departures and arrivals. Basically, this means an aircraft would not depart until a landing slot is available at the destination airport. Instead of each airline having to build networks to connect with each airport's systems individually, they will need to interact with far fewer. Think what this would mean for an airline like EasyJet with around 160 destinations across Europe.
Sharing data
So what's slowing progress down? Airlines are cautious about sharing passenger data with airports. There is a common concern about who owns the relationship with the passenger. Gatwick has broken new ground by agreeing to supply its airline partners with data feeds that will give passengers accurate information about their flights. Passengers can relax or work knowing that their smartphone will buzz when the gate is open.
The future
According to Amadeus, 80% of airports will be moving to cloud services by 2020. More conservative airlines will be watching the early movers like Gatwick and make the move to the cloud when they see the benefits. But Ibbitson advises other airport CIOs to experiment with the cloud's potential. He thinks airports should not be afraid to innovate, by trying out new things, seeing how successful they are and learning from the experience
Source: Computer Weekly, http://ow.ly/xIpFh