VISIONCloud: Transforming information into a real content asset for data journalism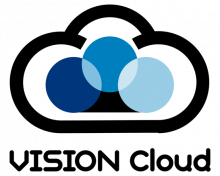 Today's media landscape is a fully interactive and connected digital ecosystem with increasingly high demands on bandwidth, storage and integration of services to suit the needs of today's media professional. The emergence of data journalism demonstrates how vast amounts of data can be aggregated to provide media organizations and journalists with excellent opportunities to make sense of complex information.
VISION Cloud serves the needs of data journalists by providing a trusted on-demand media cloud storage service providing cost savings and transforming information into a real content asset for media organisations. Project coordinator Eliot Salant, IBM Haifa Research Lab says, "VISION Cloud, funded by the European Commission's Seventh Framework-Programme, is a storage cloud solution which brings value to the problems faced by the media sector. With a consortium of 14 partners including companies specializing in ICT technologies, industrial partners supplying use cases, academic institutions and SMEs, VISION Cloud has defined a scalable, resilient architecture for services on demand, at competitive costs, across disparate domains. What's more VISION Cloud ensures quality of service and security guarantees."
Hillel Kolodner, VISION Cloud Technical Coordinator from IBM Haifa Research Lab comments, "VISION Cloud is an advanced cloud object store providing a next generation storage cloud to facilitate a typical media production workflow." Luis Villarrubia, Area Manager of Cloud Computing, Telefonica I+D, agrees "VISION Cloud provides the technology for user-defined rich metadata to be associated with media objects. This provides powerful search capabilities on stored information which can be sourced and used by journalists."
Data journalists from VISION Cloud media partners RAI and Deutsche Welle are already benefitting from the VISION Cloud solution. VISION Cloud has transformed the way they ingest, filter, sort and visualize large amounts of information making it easier for media producers to create compelling stories for public consumption. Alberto Messina, RAI R&D comments "VISION Cloud provides strategic value for broadcasters and media companies. It will provide RAI with technologies which will considerably help in the current transition towards a fully digital production environment."
Now coming to an end, the project partners have developed a wide range of spin-off technologies which are being made available by the partner organizations. It is this innovation that has led to VISION Cloud receiving the IBC Special Award. Michael Crimp, CEO of IBC says "What impressed the judges most about VISION Cloud is the breadth of the collaboration, from academic institutions to leading IT businesses. They worked together to deliver real, practical innovation in the media industry. The IBC awards programme celebrates partnerships working together to solve creative, organizational and commercial challenges, and it is clear that VISION Cloud meets that high ideal. Congratulations to all involved."
For more information, queries and how to contribute, please contact Eliot Salant, VISION Cloud Coordinator & IBM Haifa Research Lab SALANT@il.ibm.com. Landing page: http://www.visioncloud.eu/.
ABOUT VISION Cloud
VISION Cloud, an EC-funded project, has developed a powerful and reliable cloud storage infrastructure to facilitate the convergence of IT, media and telecommunications. The infrastructure enables service providers to rapidly deliver rich data-intensive services to their customers. Service consumers benefit from data mobility, higher service availability, quality and dependability across a variety of sectors. VISION Cloud has provided four use cases in distinct sectors – the media, telecommunications, enterprise and healthcare.