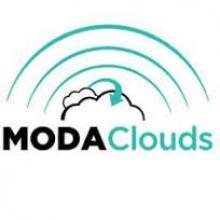 Event Date:
Tuesday, 21 July, 2015 - 15:00
During the last years cloud application developers and operators have witnessed a multiplication of offers for cloud hosting. This situation allowed for cost reductions in application development, deployment and operation. The rapid increase in the number of offers came with a untenable heterogeneity in these offers, either in terms of feature or in terms of Quality of Service (QoS). The objective of the MODAClouds project (www.modaclouds.eu) is to reduce this complexity and therefore the vendor lock-in imposed to cloud application developers. Design and runtime tools to bridge the gap between different providers have been developers and made available to the community.
At design time, Creator 4Clouds allows developers to design cloud applications in a provider-independent way, following a service-oriented approach. QoS and business constraints can also be specified and can be taken into consideration by Space 4Clouds to propose QoS and cost optimal deployments for the applications. 
This webinar focuses on how to design, analyse and optimise a cloud application by using Creator and Space 4Clouds. We will present the challenges in designing modern cloud applications and use an industrial case study to demonstrate design time modelling and analysis/optimisation capabilities of these two tools. 
Shortly before the webinar you will receive an email with the link to connect.